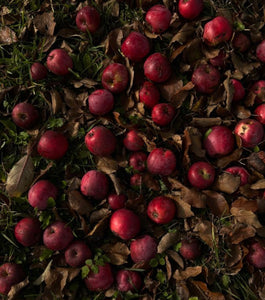 Woodland Apple is the perfect fragrance to carry you through Christmas and still Enjoy all through the winter! Crisp Pinecones, woody vanilla, sweet balsam fir and freshly picked apples make this scent the REASON FOR THE SEASON! 
Top – Warm Apples
Middle – Balsam Fir, Pinecone
Bottom – Woody Vanilla 
Be sure to trim your wick before each use to prevent mushrooming and to have a clean, fresh, even burn each time! You want to get the most out of your candle! 


Our fragrance oils are a blend of essential and synthetic oils which ARE phthalate-free, for the cleanest burning candle possible!
Our candles are free from carcinogens, reproductive toxins, and other potentially hazardous chemicals often found in candles. These scents create safer home fragrance products you and your family can enjoy with confidence.